Designer Versions of Cheap Products That We Just Hate to Love
We want everything upsized. But let's be honest, sometimes, we don't have it in our budget just yet which is why we love looking for the perfect dupes to our favorite luxe products too.
Well, guess what? What an awesome time to be alive - cheap products are getting duped for more $$$. It's insane!
Fenty Puma Jelly Slides ($60+) vs. The Jelly Slides You Wore As A Kid ($1)
highsnobiety.com
bustle.com
Rihanna recently released her new line of Fenty Sliders revealing a showcase of jelly slippers that totally takes us into a nostalgic journey to your childhood when your mom goes to the market and brings you home a pair of jelly slippers.
This is literally just your ordinary slippers with a really high price.
Balenciaga Tote ($2145) vs. Ikea's Shopping Bag ($.99)
purseblog.com
ikea.com
Who would even buy this? We'd probably get it if it was in black or white.
Balenciaga Tote ($3000) vs. Your Tita's Favorite Bayong ($1)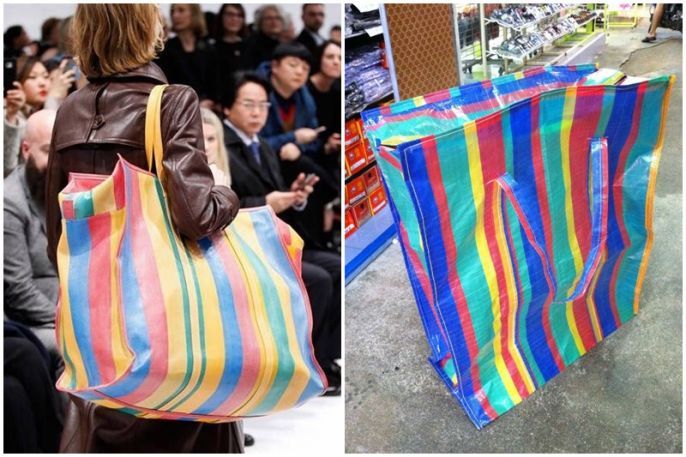 twitter.com
We're not exactly sure what's happening here. But Balenciaga has a knack for taking cheap options and turning them into high-end, really pricey goods.
Do you know other cheap products that turned designer? Let us know!
*Post photo from BBC.co.uk