Upsize Beauty Staples for Traveling #UpsizeToTheWorld
It's nearly mid-February and travel season is finally here!
Unless you're traveling first class or business class, you have to keep your luggage light.
But you can't leave home with your essentials, such as skin care items, toiletries and makeup. So how do you edit your travel beauty kit?
It is always best to look for multi-tasking products, such as a moisturizer that would work for the face and body, powerful serums and face bases with SPF. Here are some items that made it to our list:
Physiogel Daily Moisture Therapy Intensive Cream
physiogel.com
This cream can serve as your moisturizer for the face AND body and it is in a handy tube that you can even carry in your purse to use as a hand salve. This tube can last for about 10 days or more so it's practical for long travels.
The Body Shop Tea Tree Oil
thebodyshop.com.ph
I am never without this small bottle when I go out of town, especially when I am with my family. This works for blemishes, scratches and even skin irritations.
Clinique Liquid Facial Soap
clinique.com
I have sensitive skin and I need this soap to keep it in check when I am in places where the tap water is different from the one where I live. I also use this for my body so I don't need to bring a separate soap or body wash.
This Works In Transit Camera Close-Up
thisworks.com
I love products from This Works (available at Sephora) because they are effective and smell good without being cloying. In Transit Camera Close-Up is a mask/primer/moisturizer in one tube so it's great for traveling. A bonus: This is a favorite of Victoria Beckham.
Dior Addict Lip Glow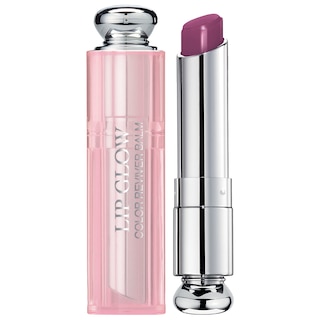 sephora.com
This is a sheer balm that "enhances your natural lip color while moisturizing and protecting lips." The moment you apply this, it will give your lips a sheer wash of color (I have it in coral). It's like grown-up magic lipstick.
Chanel CC Cream Correction Complete Sunscreen SPF 50
nordstrom.com
This has light to medium coverage and SPF 50, which blocks UVA/UVB rays. So you don't need to bring a foundation AND sunscreen. This is it!
Benefit Gimme Brow Volumizing Eyebrow Gel
benefitcosmetics.com
This brow fiber/mascara is like magic. If you want natural looking and well defined brows, this really works. If you have bald spots, just press the spoolie over them and brush. Or if you just want groomer brows, just brush the hair with the spoolie.