9 Things You Probably Don't Know About Miss Universe Philippines Rachel Peters
The Philippines has had a long standing reputation of coming out on top in notable beauty pageants around the world, especially the most coveted title of Miss Universe. From Pia Wurtzbach in 2015, and now our proud candidate for this years title is the gorgeous Rachel Peters.
It's time to get to know the Philippine candidate for Miss Universe 2017. Here are some things you probably don't know about Rachel Peters.
1. She's Filipino-British.
A beauty of mixed heritage, Rachel was born in Bahrain to parents Nigel Peters and Annie Obregon. Her father is British while her mother is Bicolana.
Norman Norman
2. She also competed in Miss World Philippines.
Before entering Binibining Pilipinas, Rachel joined the Miss World Philippines 2014 pageant, where she placed 4th to Valerie Weigmann.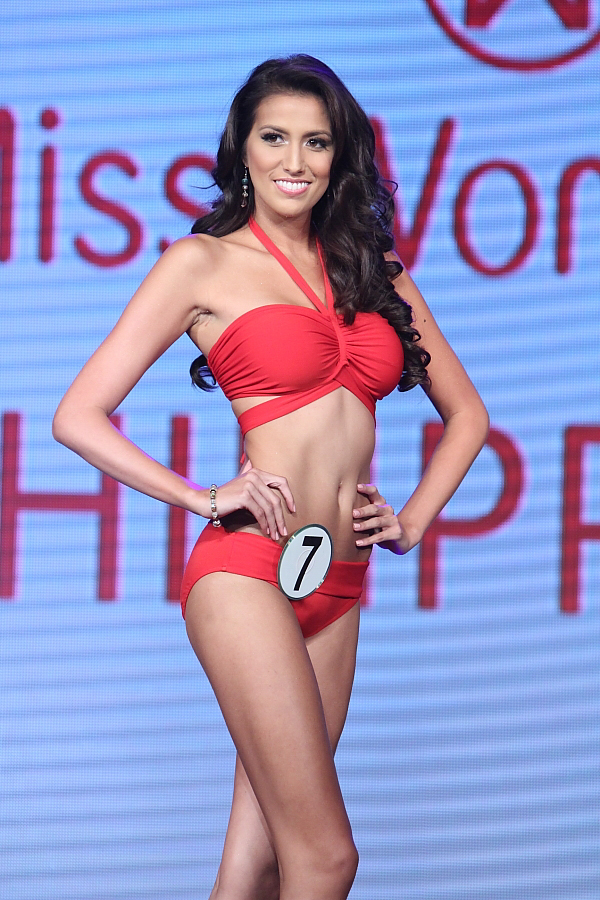 Attract Tour
3. She's a lover of the sand and the sea.
She doesn't just have a beach body for show, Rachel is a true beach goer and she surfs too!
Norman Norman
4. She's an event organizer.
Rachel says in her Binibining Pilipinas profile video that she's always been active in organizing events, including concerts.
Merge Models
"I've been living and breathing events for as long as I can remember. I've been lucky enough to work with artists such as Katy Perry and Christina Aguilera," she said. Which explains her love for concerts as shown on her Instagram account.
5. She's a proud animal lover.
Instagram / Rachel Peters
Rachel is in love with dogs and posts occasionally with her cute furry pets.
6. Her boyfriend is the governor of Camarines Sur.
Love is in the air for this stunning beauty as her boyfriend is Migz Villafuerte, the governor of Camarines Sur. Villafuerte makes his support to his girlfriend clear as day by being there for her every step of the way.
Instagram / Migz Villafuerte
Prior to Rachel's victory in Miss World, Migz posted a short message for her on his Instagram account.
"So excited for [Rachel Peters] by far, you are the most genuine, sexiest, and most beautiful of them all. So proud of you!"
7. She fights for a purpose.
It takes more than looks to win a crown and Rachel has certainly made it clear that she is one to win with a clear purpose in mind, At the Miss Universe Philippines pageant, it was Rachel Peters' Q&A that pretty much won her the crown and the people's undying support.
Her response to EU Ambassador to the Philippines Franz Jessen when asked, "This week, the Philippines hosted the ASEAN (Association of Southeast Asian Nations) Summit. If you were invited to speak, what would have been your message to the leaders?"
Twitter / Rachel Peters
Peters answered, "I believe that one of the biggest problems that our country faces today is divisiveness – in politics, in religion, and also in culture. And I believe that it's something that is the same across the world. And so that is something I would want to address. I believe that when people can learn to tolerate each other's differences and respect each other's opinions, then we will be a stronger nation and world." A brilliant answer that fits with the Miss Universe franchise's "Beauty with a Purpose" efforts.
8. She has an equally attractive brother.
Good looks run in the family as Rachel's brother Daniel quickly gained attention through his big sister's post with her family on Instagram. Taking a peek at his Instagram account, he's fond of attending concerts, basketball and tennis matches.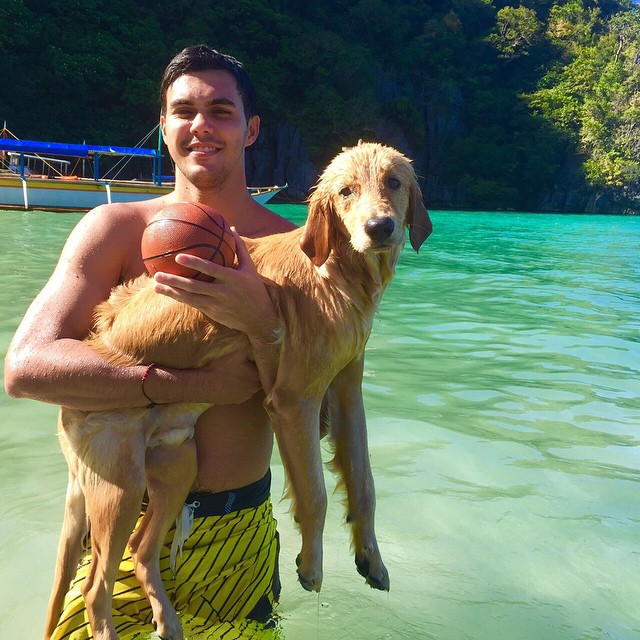 Kapamilya
An outdoors kinda guy with his love for hiking and like Rachel, he loves dogs! And no, he doesn't seem to have a girlfriend, too busy supporting his big sister to win the Miss Universe crown.
9. She is trained by co-beauty queen and Miss Philippines' Trainer Maggie Wilson.
Summit Media
Are there some tidbits we probably don't know about Rachel? Tell us about them in the comments below!
*Post photo from Rachel Peters - Miss Universe Philippines 2017 Facebook Page.