22-Year-Old Demi-Leigh Nel-Peters is Crowned Our Miss Universe 2017
If you manage to stave off an armed robbery by punching the assailant, you certainly deserve to be crowned Miss Universe.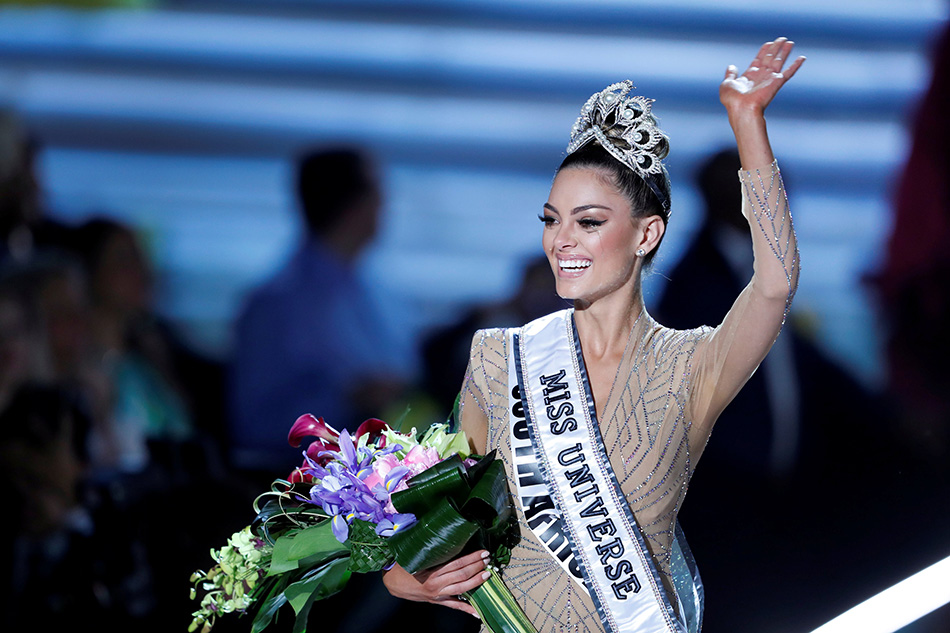 ABS-CBN
She bested 91 other candidates from around the world, including the Philippines' own Rachel Peters who made it to the Top 10.
Miss Universe 2016 Iris Mittenaere from France passed on the crown in Las Vegas, Nevada, US.
Mercury News
Miss Universe Colombia 2017 / Miss Universe
Miss Universe Jamaica 2017 / Miss Universe
Nel-Peters was a standout from the beginning. She excelled in the two question and answer rounds. For the final question, the Top 3 was asked what quality they admired most about themselves.
Nel-Peters said her confidence was her best quality, adding that Miss Universe "is a woman that's overcome many fears" and one who is also able to help others do the same.
"It wasn't just me on that stage—there were 91 other girls with me. You feel so empowered to be with 91 other women who work hard. It showed that if women work together, we can be strong," said Nel-Peters during the press conference.
Nel-Peters said she'd give her family members and friends big hugs when she goes home to South Africa. She'd also love to have a proper barbeque.
"I love food," said the new Miss Universe.