Take a Fresh Start Trip to Baguio
Amidst the bustling crowd of the City of Pines, you might just find yourself. There's a reason why Baguio City is the go-to destination of lost souls. The city's cool weather and warm people is the perfect antidote for pain.
Fresh from a breakup? Had a falling out with friends? Failed at something? Seeking that fresh start? There's only one accessible answer: Baguio.
This is the place 240 kilometers north of Manila, a bus-ride away and only 49 square kilometers, where the pain from heartbreak can be a little alleviated. If you're wondering what to do in this city where the intensity of traffic is not a deterrent to tourists, then read this rundown of activities, and sprinkles of positivity, that would make your Baguio adventure a whole lot of fun.
Eat your heart out at Café by the Ruins.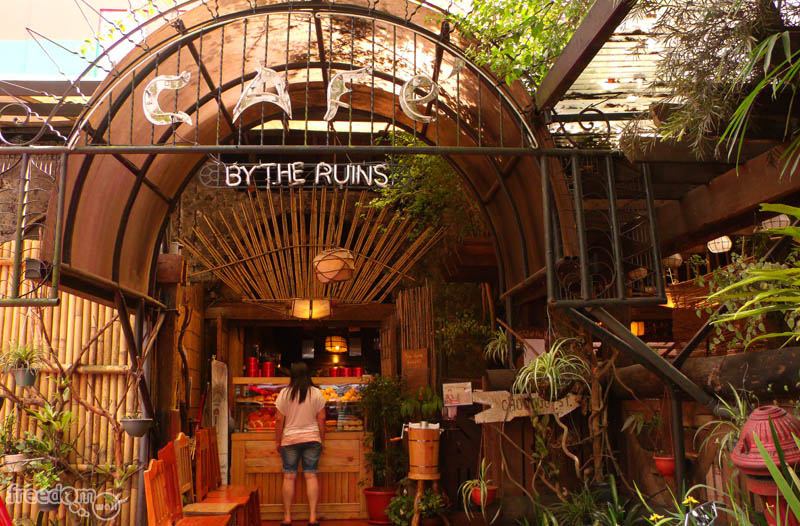 freedomwall.com
Food is an excellent deterrent to pain and this quaint restaurant along Chuntug Road can make your foodie heart skip a little faster. The food is divine, but it's the ambience of the place that captivates both the locals and the tourists. Café by the Ruins is a little too popular so wonder not if you find that there's a bit of a queue. It'd be worth it. Good things usually are.
Gaze at paintings and sculptures at BenCab Museum.
balitangtrending.com
National Artist Benjamin Cabrero is a gift to the country. You'll appreciate the significance of that statement once you step foot at the BenCab Museum. A P100 entrance fee will be asked from you to let you contemplate the beauty that you'll find inside the place.
Walk around Burnham Park.
discoverbaguio.com
Baguio City is probably one of the few cities left in the Philippines where walking around isn't a chore. The city is filled with parks where you can just soak the cool weather and the rushing of the crowd. Bike and boat around Burnham Park to get the full experience.
Go horseback riding in Wright Park.
foresthouse.ph
No matter how much we say that we hate doing touristy activities, we can't help but indulge ourselves a little. In Wright Park, an hour or two spent riding a horse might just allow you to mull your next step.
Drink the night away at Session Road.
wikimedia.com
There's more to the city of Baguio than the pine trees and the cold weather. There are several pubs in this street where you can drink your worries away for a night. Let your heart feel the pain as you listen to performers serenade you with love songs and maybe find the answer to the question, "where do broken hearts go?"
Shop at Minesview.
lakwatcha.com
It has become a tradition of Filipinos to come back from trips bearing gifts. It doesn't really matter if you go to a province only six hours away or to a country from a different time zone. What's important is to remember that while on your trip there's someone back at home waiting for you to return. In Minesview, you'll find just the right food and souvenirs to bring back.
Discover little treasures at the night market.
discoverbaguio.com
Ukay-ukay in Baguio? You bet. Dig for a spanking, excellent sweater. Search for that barely-used, amazing shirt you can use in your next trip. One of the best things about ukay-ukay, and life, is you'll never know the next best thing you'll get if you just dare reach for it.
There's something to be said about knowing that you need a break. If the pressure and stress of everyday is starting to get to you, don't wait for it to be overwhelming; start packing. Be ready for escape.
Fresh starts are just a trip away.