Always Keep Your Special Someone Close With These Super Cute Distance Bracelets
It's the season of love and hearts and bitter single people!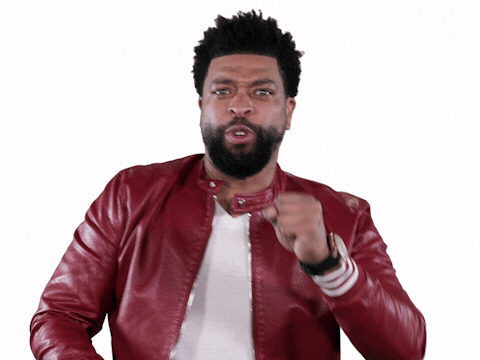 Giphy
As much as we want to always have our special people on our side, life has to keep moving and we can't always expect them to be there. So in the spirit of love, we found you a really thoughtful and special unique gift you can give to your lover. The best part is, you get one too!
How about sharing a distance bracelet with your special someone? We've been seeing these making rounds on social media but they've always been sold abroad. We finally found one with real stones that you can get here. Calypso PH, a Filipina-owned business, says "the Distance Bracelets are made to ease the sadness of being away from your loved one, with a piece to remember each other by, and we have several varieties of them to choose from."
They have 3 different distance bracelet styles you can choose from:
The black bracelet is made up of hematite stones which signifies the strong bond of two people considering its magnetic properties. This stone is believed to also ground and balance someone's life and also relationships at that. Howlite stones make up the white bracelet which signifies the purity of the relationship. It is also believed to have soothing and calming energy.
Just like a strong relationship, these Distance Bracelets represent that true love conquers any distance.
The blue bracelet is made up of 5mm Snakeskin Jasper stones which signifies the firm foundation of your relationship. It is also believed to guard against negativity and protects against temptations. The pink bracelet is made up of 5mm Rose Quartz stones signifies the rich fondness between the two of you. Rose Quartz has always been known to be the love stone. It is believed to open up the heart to unconditional love. forgiveness, and compassion.
This pair represents a clear and bright sign for a relationship that will continue to bloom whatever the season.
The black bracelet is made up of 5mm Lava Stones which signifies the deep connection of your relationship. Given its origins, lava stones have been used for centuries as they are believed to ignite good energy and flames of passion. The brown bracelet is made up of 5mm Tiger's Eye stones which signifies the clear understanding between you and your partner. This stone is believed to provide balance and actually bring good luck!
Basically, one bead from one bracelet is on the other one to complete it. So literally, a part of you is with your special someone and you technically both have the same stones! Isn't that so cool? These bracelets are not just for lovers too. You can share this with your best friend or close relatives or whoever you want.
You can get a pair of distance bracelets at Calypso PH for only Php 890 and shipping is free. Don't tell me that's not a good deal!
And because you've made it this far in reading this article, we'd like our avid fans to enjoy some lovin' this season as well. First 4 Upsize readers who sends us the message "Distance means so little when someone means a lot" on Instagram gets a special discount code which you can use to purchase in Calypso PH's website. You have to be following us on Instagram too - so hurry!
Check out Calypso PH's website to see all of their products. You should also follow them on Facebook and Instagram to stay updated with their latest collections and promos.