Why You Have to Watch Vogue's The September Issue
10 years ago marked one of the biggest moments in fashion history - Vogue's 2007 September Issue.
A snap from the 2007 Vogue Issue, PleasurePhoto
A 2009 documentary called The September Issue chronicles Vogue's long-standing editor-in-chief and notable fashion icon, Anna Wintour and her long-time friend and creative director Grace Coddington's preparations for the 2007 fall-fashion issue of Vogue.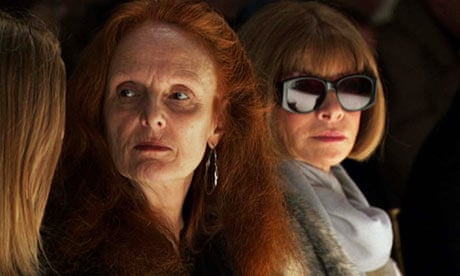 Vogue's Creative Director Grace Coddington and Editor-in-Chief Anna Wintour, The Guardian
This short film is nothing short of chic and drama as we see how tedious and meticulous in detail preparing for one massive magazine is.
YouTube
In case you didn't know, Anna Wintour is the inspiration for Miranda Priestly's character in our favorite The Devil Wears Prada.
My Fashion Illustrations
As former Vogue editor Candy Pratts-Price once iconically said, "September is the January of fashion", you will see how busy and professional being in the world of fashion is. This industry is truly not kidding around.
The September Issue should definitely be one of your must-watch documentaries. It is not boring, pompous, or exaggerated. Anna and the rest of the Vogue team will show you how producing a solid and most nearly perfect product takes passion, teamwork, a strong heart, and a very keen eye to detail.