5 Chuck Palahniuk Books You Should Read to Appease Your Dark Mind
If there's anything I love more than Stephen King's superbly-written horror, it's everything Chuck Palahniuk. Famous for Fight Club (if you love the movie, you'd go bananas for the book), Palahniuk prides himself in writing satirical stories which are usually set in present day.
DISCLAIMER: THIS POST IS SANS SPOILERS but yas excitement. Just to keep you on your toes.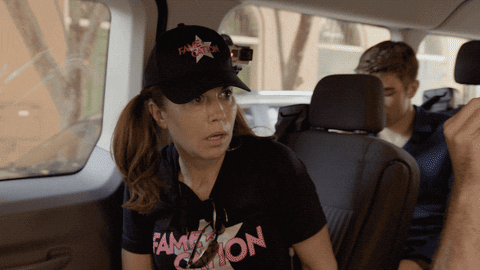 Giphy
If you're the kind of person who likes to be left with your jaw on the floor, wondering what happened, if there was anything you missed in between the beginning and the end, or if you simply like to have your own perspective questioned, Chuck's your guy.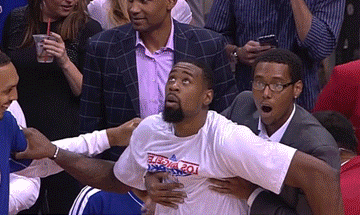 Giphy
Chuck mocks social and deep-rooted personal issues so his work is not exactly something for the weak-hearted. But if you're curious, likes weird plots, or simply want to see what this guy's about, here are 5 of his works you should read:
1. Lullaby
Basically about: Carl Streator, a journalist, is doing a story on crib death when he notices a strange connection between not only the deaths of these babies, but of his own wife and infant as well.
Amazon
Out of all his works I've read, this one is probably the lightest. Morbid and thought-provoking as any of this stories, yes. But very light. If you're a first-time Palahniuk reader, grab this one.
To maximize the experience, read through and indulge in the pages. When you reach the very last page, think back and realize you never actually got to know the main topic of the story.
2. Doomed
Basically about: Doomed follows Madison Spencer after she escapes from Hell, doomed to wander Earth in a state of purgatory for a year, haunting her parents. Doomed gives us a clearer view of Madison's childhood and explains why she was damned to Hell.
Barnes and Noble
This story is actually the prequel to his other book, Damned. What's amazing about this one though is you could easily understand the story without reading the other book.
Doomed has an interesting take on organized religion. I can usually finish Palahniuk's book in one or two days but this one in particular took me about almost 3 weeks to finish. It's about a teenager's post-living journey but yeah, it gets that dark.
3. Adjustment Day
Basically about: To be clear at the outset: this is not a good book. There are many reasons why Chuck Palahniuk's new novel, his first in four years, fails, but perhaps the most depressing is how stale his premise feels. A vapid Nineteen Eighty-Four for the Snapchat generation, mixed with a ghoulish touch of The Purge, the often incoherent and confused narrative revolves around the much-ballyhooed "Adjustment Day" itself, a massacre of the educated in society by the uneducated, and the resulting new order that arises. (The Guardian)
Goodreads
The Guardian is right - it's not a good book. But it's very "not good" it's so good. If you know what I mean. The story is definitely something you won't expect even if you start reading the first 50 pages. It gets darker and darker every flip of a page, reeling you into a dark dystopian society where there is no happy ending.
4. Beautiful You
Basically about: Set in New York City and follows the main character, Penny, who finds herself the object of affection of a Digital age tycoon named C. Linus Maxwell, known to the Manhattan elite as "Cli-Max well"
Goodreads
If you like erotic novels, I think you'd hate Beautiful You. Even reviews say that this book makes sex and death boring. It's pretty well-written that coursing through the pages, you won't find yourself lost in figuring out who is who but every so often, you'd find yourself thinking "WHAT THE ACTUAL F*CK is going on?"
It's an interesting take on making fun of women-degrading erotic novels. Word of advice: Don't take this book seriously if you want to enjoy it.
5. Invisible Monsters
Basically about: She's a catwalk model who has everything: a boyfriend, a career, a loyal best friend. But when a sudden motor 'accident' leaves her disfigured and incapable of speech, she goes from being the beautiful centre of attention to being an invisible monster, so hideous that no one will acknowledge she exists.
BlackBook
Probably one of his best works. Palahniuk wrote this almost at the same time as Fight Club but his publisher didn't want to.. well.. publish because the initial draft was too disturbing. After a few revisions, it's finally out for your twisted mind to enjoy.
This book is so insane, so messed up, that you won't want to let go. If you like to read some mindfuck stuff, grab this one.