5 DIY Gift Ideas You Can Totally Do This Season
Everyone's favorite time of the year is drawing near, with just a few more weeks to go before we officially say "Merry Christmas!". Tis the season of tradition, family, and general love to all and it doesn't cost much to spread love and cheer. Giving gifts to family and friends are great but you shouldn't go broke to tell someone how much your care.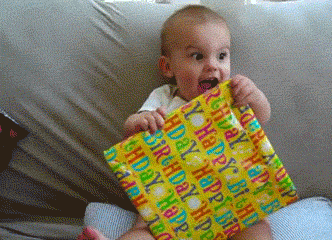 Giphy
And we got your back with these awesome DIY gifts that you can make from the heart this holiday season:
Cute Pillows
A crowd favorite is cute and fluffy things that are both functional and handmade. A gift from the heart that will give that special person a warm hug is this adorable pillows! You can customize it to do whatever kind of pillow you want and just like all DIY gifts-the sky's the neverending limit so let your imagination run wild.
No Sew Pencil or Makeup Cases
If the person you're about to give this to is in need of some major organization then it's perfect for them! Declutter your stuff and keep everything neat and tidy in their respective place with these easy to make pencil or makeup cases.
Snack Jars
Food is always great to receive, everyone loves it! And it's cost effective and really easy to do, just grab a mason jar or any jar that you have on hand or if you're going all out- buy a cool one! And fill it up with classic goodies that you'll know that person will love and it shows that you really know them well.
Spa Kit
Putting together a kit of your own is really special and a fun activity to do by yourself or with someone. You can go out to buy the items you want to include in your goodie basket or jar (up to your imagination) or better yet make your own stuff! Here are a few recipes you can do and add your own personal creation to your gift.
You can package the whole DIY set and make them extra special with some personalized labels.
Easy Cookies
A classic gift that will never be out of style because cookies are a tradition for a majority of the families out there and children really love them (ahem, chocolate chips). You can put your own personal twist to your recipe and have fun baking up a storm for your loved ones and maybe you'll even discover a new talent or recipe this year. Check out these easy recipes to try for your first batch.