Our Favorite Instagram Doggos and Puppers
If it's not on Instagram, it didn't happen. Instagram is our modern day photo album. It is where we chronicle where we are, what we're doing and who we have been with.
I don't know about you, but I spend most of my time on Instagram just looking at pictures and videos of dogs.
If you are like me, then here are some accounts you should check out and follow:
Marnie is a 15-year old female Shih Tzu rescue dog whose human is Shirley Braha.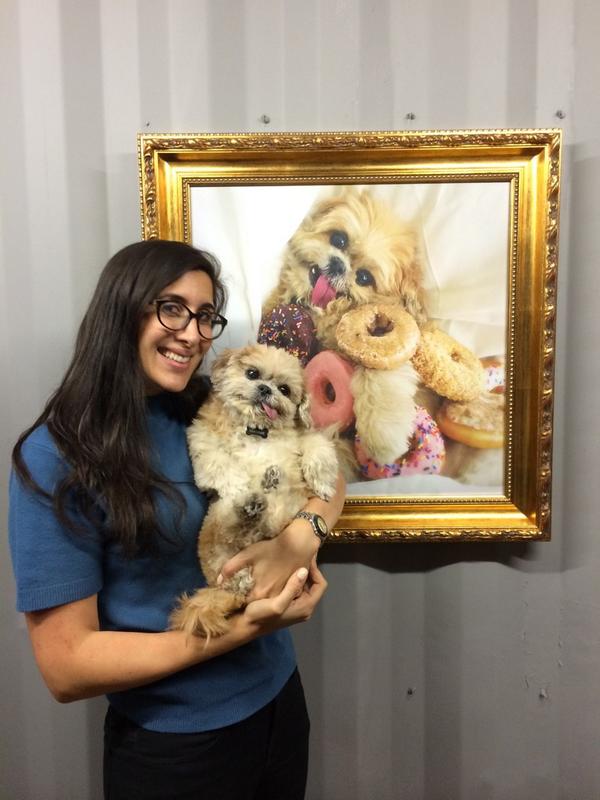 Marnie the dog and her human, Shirley Braha
Marnie was a street dog in Connecticut. In August 2012, she was taken to an animal shelter. Marnie was nicknamed "Stinky" due to her smell from living on the street and various health problems.
Four months later, Braha learned about Marnie via an adoption Web site called Petfinder.
In 2014, Braha started posting photos of Marnie on Instagram and the photos quickly became popular.
Marnie is famous for her left head tilt, which was a result of an ear disease.
Mervin was found on the streets of East Harlem in New York City emaciated, with rotting teeth and failing back legs.
Mervin the Chihuahua
He spent a long time in the shelter because he couldn't eat right because of the pain in his legs and his teeth.
After a while, Mervin was able to regain the weight he had lost. All his teeth had to be extracted, which is why his tongue is out all the time.
Mervin now lives with Joey Teixera and his husband, Michael Keeney, along with four other dogs.
Teixera started posting images of Mervin on his Instagram account but because of the popularity of those photos, he decided to create an account for the chihuahua.
Tusk was first found living in the streets of Los Angeles tied to a fence. With no food in sight, she ate rocks and because of this, she only has one tooth left.
Tusk and her human, Amanda Forth
Tusk was taken to the vet by volunteers from Much Love Animal Rescue. She had an infection in her uterus and needed surgery.
One day, Tusk was brought to an adoption event and that's where she met her new mom, Amanda Forth.
"She's named Tusk because her one giant tooth looks like an elephant tusk and she is so much stronger than she looks," said Forth.
Toast was rescued from a puppy mill, which supplies dogs found in pet shops or online stores.
When Toast was adopted she had to have all of her teeth removed because they were all rotten due to poor nutrition.
Tuna is a Cheweenie, a Chihuahua and Dachshund mix, who was rescued by Courtney Dasher in December 2010 at a Farmer's Market in Los Angeles.
Dasher mentioned that she had no intention of gaining a huge following, but she did recognize that Instagram could bring people joy through Tuna's pictures that showcased his cartoonish looks and charming personality.