All Filipino Christmas Traditions That Will Instantly Warm Your Heart
It's the most beautiful time of the year, the jolliest holiday that everyone young or old eagerly awaits with a smile and anticipation to break out the Christmas cheer. When giving is just as rewarding as getting gifts, and spending time with family and friends have never been more fun and warm for the heart.
Everyone has different traditions that they do for the holidays but every Filipino family celebrates certain traditions that have been around since forever. Let's begin by mapping out these timeless traditions that will never get old.
Simbang Gabi
As a Catholic country, it is classic Filipino to celebrate religion and belief. A time to devote to God with the family and precious friends that occur daily from December 16–24 and at different times ranging from as early as 03:00 to 05:00pm. This in anticipation of Christmas and to honor the Blessed Virgin Mary.
Manila Bulletin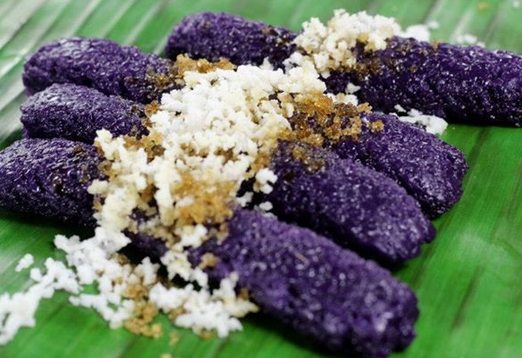 Summit Media
Vendors usually flock near the markets or outside the churches after every mass to sell this traditional and tasty purple-colored rice cake topped with Muscovado and sometimes dried grated coconut that has become a staple to bring home to the family this festive season.
Noche Buena
One of the highlights of Christmas is the feast that everyone loves and looks forward to all year round! An array of multiple dishes like lumpia, menudo, chicken, lechon or anything under the sun that the family enjoys is brought out and specially prepared for a hearty sit down meal.
Travelbook
Parols
A festive and bright decoration that is whipped out when Christmas is near so whenever you see a bright circular lantern or a shining star in the polls or in the malls- Christmas is drawing near. Filipino's are always creative in designing their parols and there is even contests to pick the best and wonderfully created of all of them.
Pinterest
Aguinaldo
A time to visit relatives and catch up by spending time to eat together, exchanging presents, and many more. Dress your best and get ready to snap some memorable pictures with everyone smiling and having a good time by the Christmas tree while you exchange gifts that are always in the thought that counts.
Shutterstock
What are your favorite Filipino Christmas traditions and goodies? Let us know in the comments below!
*Post photo from Retiring to the Philippines.