5 Women Authors Who Can Inspire Your Life
Writers leave a piece of their soul in every sentence, every paragraph, and every story.
Hundreds of authors have bestowed us with the gift of their books, offering us a pathway to a beautiful world where happy endings exist, where love conquers heartbreaks, where music can save a life, where laughter heals, and where magic happens.
If you're overwhelmed with the number of great storytellers out there, here are five female authors that could keep you busy the rest of the year, inspiring you to take a leap of faith.
Her debut novel Looking for Alibrandi is an award-winning piece of literature that managed to discuss depression, friendship, love, and family in a way that transcends age.
Penguin
This Australian author can make what used to be mundane into pages of unadulterated hope for humanity. In a Twilight-reading generation, Marchetta's works hope to translate the beauty of the written word in page-turning stories.
Penguin Randomhouse
Dive into one of her best works, the Jellicoe Road, and you will understand what I am talking about.
Me Before You is Jojo Moyes' claim to fame, but this British author's first work was first published in 2002 with her first book Sheltering Rain.
Jojo Moyes
After 10 years, she introduced us to Will and Louisa. Her engaging style of storytelling was most apparent in her 2014 novel, One Plus One tackling a chaotic family life and a geeky knight-in-shining-armor.
Mums Net
A Moyes novel is best explored with as little clues as possible.
With only two full-length novels to her name, Tiffanie Debartolo manages to remain relevant in an industry where sometimes quantity prevails over quality.
Tiffanie DeBartolo / Twitter
As tacky as her second novel's title is, How to Kill a Rockstar is ridden with soul-shaking one-liners and goddamn witty perspective.
Goodreads
Being a Philosophy major helped in how Debartolo delivered her books into proses that read as poetry. Single dimensional characters don't exist in her books and pain and love and mistakes and success collate into a fascinating plot that would make anyone keep on reading.
JK Rowling
Yes, Joanne Kathleen Rowling will forever be a delight to read. Her Harry Potter series cemented her in the hearts of millennials across the globe.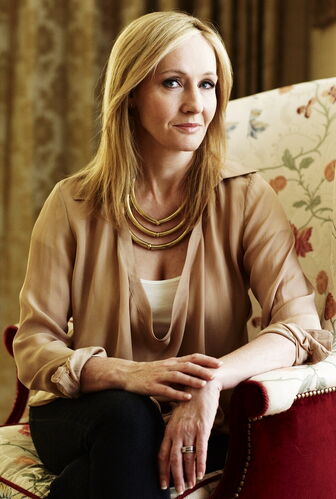 Harry Potter Wikia
Teaching adults and children alike about friendship, family, and love, Harry Potter has become one of the books that carried the millennial generation on to an age where racism, classism, prejudice and discrimination have become real life problems.
Giphy
If you love to laugh and laugh to love, you should check out Susan Elizabeth Phillips.
Susan Elizabeth Phillips / Twitter
On her website, you'll find that she believes that "Life's too short to read depressing books," and this belief manifests in her works. With quirky heroines and not-too-perfect heroes, Phillips reigned in the realism and tinges of whimsy in her books.
Susan Elizabeth Phillips
If you want to check her out, you can grab any of her books, it will make you laugh out loud, sob a little, and warm your heart. Just like what she intended.
The world sometimes causes us to pause and wonder how we will move forward. A little thinking here and a little page-turning there, and you might just find yourself smiling back at the world.