Why Rihanna is our Current Goddess of Success and #LifeGoals
How can you work discreetly but showcase your work loud to the world at the same time? Let Rihanna show you the way.
In the world of beauty and makeup, Fenty Beauty has quickly become a staple and Sephora bestseller. The best thing we can appreciate about it is how it was not just a "fad" that immediately fleeted away after a week or two thanks to the beauty influencers who stood by the brand's effectivity and quality.
Metro
The launch of Fenty Beauty's essentials and its recent galaxy collection showed us how Rih didn't just release a makeup brand for the sake of it or just because she knows she can. She studied it. She put heart and passion into it and made it relevant. I mean, who else has released a cosmetics line worldwide at the same time?
Billboard
Without a doubt, Rihanna's makeup brand took the world by storm. Surely she had a whole team to make it happen but with how she talks about her brand and her products, you'll see how she actually put in her time and effort into making it possible and entirely hers and ours.
Huffington Post
But Rih isn't our goddess of success and #lifegoals just cause of Fenty Beauty. Mama's been busy with making her last name a staple in the entire fashion industry and giving back.
Rihanna in a Ralph & Russo gown at the 3rd Annual Diamond Ball / InStyle
After the successful release of Fenty Beauty with Sephora, Rihanna hosted her 3rd Annual Diamond Ball for the benefit of The Clara Lionel Foundation at Cipriani Wall Street in New York City which was well attended by big names in the entertainment industry that raised a whopping $840,000.
Beyoncé and Rihanna at the 2017 Diamond Ball / Billboard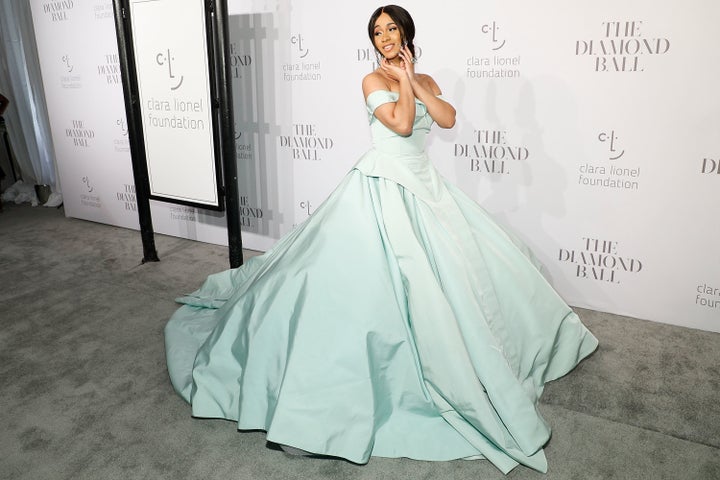 Cardi B at the 2017 Diamond Ball / Huffington Post
Calvin Harris / Billboard
Dave Chapelle and Jay-Z at the 2017 Diamond Ball / Billboard
We first encountered Rihanna's Fenty line when she became Puma's Creative Director. She led the rise of athleisure in the fashion industry with her launch of Fenty Puma by Rihanna's whole line which included the famous fur and jelly sliders, suede creepers, and everyday sportswear.
Haus of Rihanna
Fenty Suede Cleated Creeper Women's in Black, $160
Fenty Fur Women's Slide Sandals in Bay, $90
Clearly too, she's been busy with building her empire as she's also launched her FW17 collection Fenty University with Bloomingdales as part of her Fenty Puma by Rihanna campaign releasing new designs that will make you look too cool for school. She's clearly the master of street style.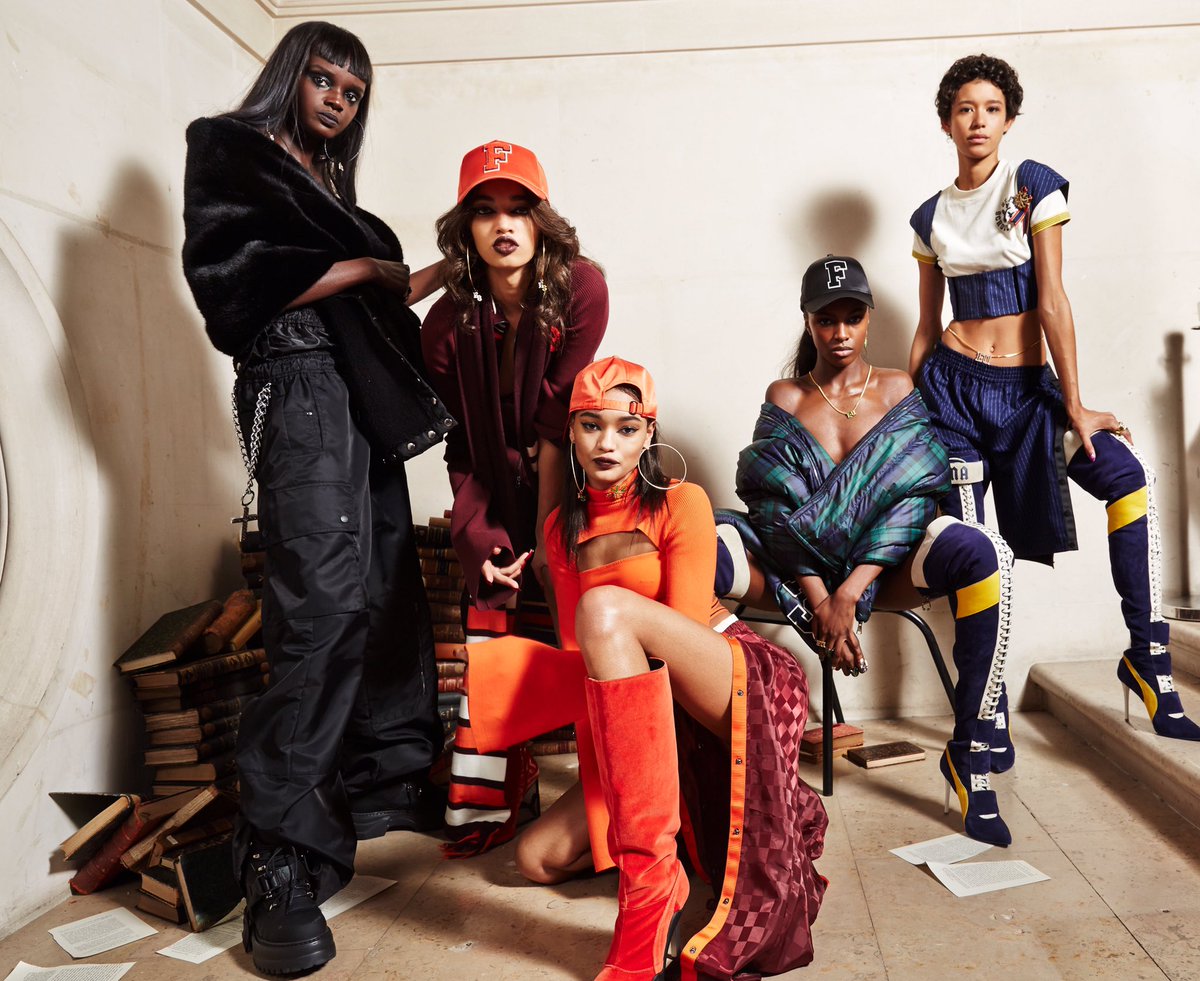 Fenty University / Twitter
Fenty University / Hypebeast
Fenty University / Swag Craze
The international icon has changed the music scene with her music and now she's becoming a star in the fashion and beauty industry as well. Rihanna is not only seen on stages performing now, you can find her showcasing her work on the runways too!
Rihanna at the Fenty Puma by Rihanna FW17 launching Fenty University / iCoolKid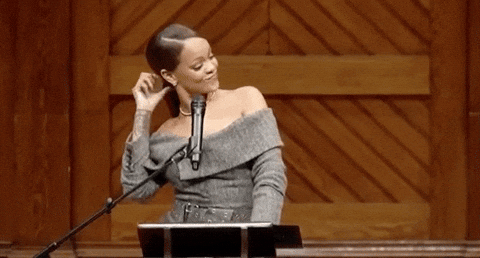 Giphy