Get in on the PONY Bandwagon
No one will argue when we say that PONY is the definitive K-Beauty trendsetter with a global fan base.
PONY is lovely as well as talented. Park Hye Min in real life, PONY is a makeup artist with her own line of cosmetics. Her most famous client is CL of the now disbanded 2NE1. She is also a YouTuber with close to three million subscribers. Oh, PONY has authored four books and is a blogger.
Clinique recently announced its partnership with PONY. Now, we've seen so many brand-creator collaboration on YouTube but let me tell you, this one is a must watch.
PONY, like many Korean ladies, has flawless skin, which is the perfect base for makeup.
"Your makeup won't set properly if your skin is too dry," said Pony. "It's good to leave the moisturizer on your face like a quick moisturizing face mask too."
Clinique takes a custom-fit approach to skin care with its dermatologist-developed, allergy tested, 100 percent fragrance free products, providing simple routines that deliver remarkable results. I mean, how many of us started with the Clinique Three-Step skin care method?
The "Simple Routines, Remarkable Results" campaign highlights Clinique's moisturizers that are clinically proven to create stronger, healthier, younger-looking skin.
One of PONY's favorite pre makeup moisturizers is Moisture Surge Extended Thirst Relief, a super lightweight, gel-cream moisturizer that plumps skin with hyaluronic acid and doesn't leave any residue on the skin.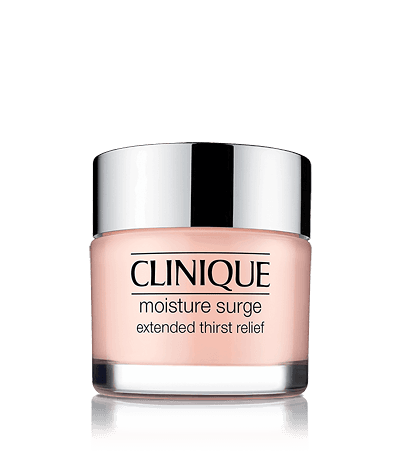 Clinique Moisture Surge Extended Thirst Relief ($19), 30ml
Watch the video to see how PONY uses Moisture Surge to prep for two gorgeous, glowing makeup looks that she created for Clinique—one pure and simple for daytime, and the other is polished to perfection for the office.
Here's the full video from PONY's YouTube Channel: