5 Bras Brands for Women of All Shapes and Sizes
Wherever we go, whatever online community we join, at one point we'd always find a cluster of women who are discussing about how they can't find the perfect pair of bras to manage their boobs and look cute at the same time.
Why can't comfort and style just get along when it comes to bras? So we tried our best to find some accessible pairs for you!
Marks and Spencer
Marks and Spencer has a great collection of stylish and good cupping bras. And we take it from our big busted friends - M&S offers one of the bestests for big girls with sizes ranging from As to Es and even bigger.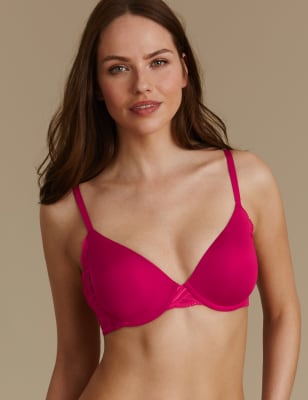 Marks and Spencer Smoothlines™ Padded Full Cup Bra A-E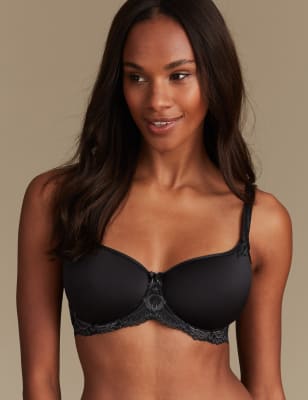 Marks and Spencer Lace Padded Spacer Balcony Bra A-D
Check out Marks & Spencers Philippines stores here. You can also follow them on Facebook for the latest updates and collections.
H&M
We love H&M because aside from their almost always sale rushes, they have pretty quality clothing. And not only that, they have a really good selection of bras as well that are durable for everyday use!
H&M Soft-cup MicroFiber Bra XS-L, P 399
H&M Microfiber Push-up Bra 70A-85D, P 899
H&M Black/White 2-pack Padded Underwire Bra 70A-85D, P 899
H&M 2-pack Padded Underwire Bras 70A-85D, P 999
Visit H&M Philippines' website to see what other pairs they have. Bras go on sale too so make sure you follow them on Facebook and Twitter to stay updated!
La Senza
Don't you just feel your sexiest in a simple tee and jeans with a sexy, matchy lingerie underneath? Us too! That's why we head to La Senza to gather the sexiest cups! They have cute pairs fit for our various sizes too!
La Senza So Free Lightly Lined Balconnet Bra 34C-38DD, P 2,541.51
La Senza Front-Close Up 2 Cup Push Up Bra 32A-36C, P 2,703.90
La Senza Beyond Sexy Push Up Bra 32B-38D, P 2,703.90
La Senza Beyond Sexy Push Up Bra 32B-36C, P 2,703.90
La Senza has so much collections (and sale!) you just have to visit them. You can also follow them on Facebook and Instagram for the latest updates.
Triumph
Bet, even your grandma knows what Triumph is about. This brand has simple and elegant designs that have been tried and tested for generations. With time, their styles have also evolved so now you can choose from the classics to the newer, sexier ones.
Triumph Beauty-Full Uplift Bloom
Triumph offers fit advice online so make sure you check it out here. Their brand is available in all major department stores nationwide. Make sure you get the original ones though - this brand has been in the industry for so long, it's already getting ripped off and copied!
Follow them on Facebook and Instagram.
Wacoal
Prefer simple and plain designs? Grab yourself some Wacoal. This is also a good brand of t-shirt bras that will keep your tatas in place and in good shape.
Wacoal Non Wire Push Up Bra A90-D90, P 1,650
Wacoal Full Support Padded Bra B80-D95, P 1,750