Julia Barretto Openly Says She Doesn't Like Wearing Bras and Honestly, It's So Empowering
We all know and admire this young actress for her undeniable beauty, fashion, and acting skills. However, among all these things is her direct honesty on what it's like to be free of wearing restricting bras!
Every female on the planet knows how much of a struggle it is to wear a bra, especially if it's not your size, yikes!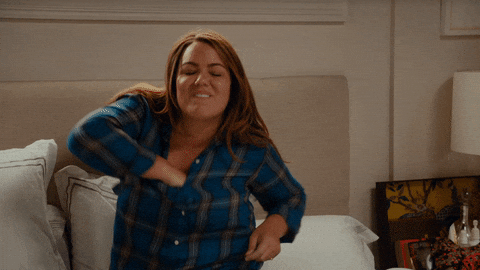 Giphy
Julia and her boyfriend of 2 years Joshua Garcia appeared on an unfiltered interview on "Tonight with Boy Abunda" on January 15, 2019. In response to her boyfriend Joshua's statement about the actress "Si Julia di sya nag-iingat minsan sa susuotin nya," he said. "Tapos minsan wala pa syang cycling, tas minsan di sya nag-aano [bra], nipple tape lang nilalagay nya."
Barretto admitted that the reason she prefers to be without a bra and go for nipple tape instead is because a bra has nothing to hold on to her body.
Earning a resounding applause and eliciting laughter from the audience for her relatable and honest answer.
Giphy
Barretto is not shy to admit that what she lacks in chest capacity, she more than makes up for in many things and that breast size doesn't prohibit you from being free from doing what you want and wear whatever you want- as long as you're happy and confident then go for it!
Check out some of the actress's best looks: