Other Places You Can Be Freely Single At Besides EDSA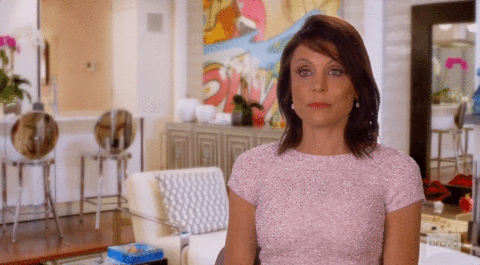 Giphy
It was on Tuesday that the MMDA announced that the Metro Manila Council has approved the high occupancy vehicle (HOV) scheme where "only those vehicles with two or more passengers would have the privilege to traverse EDSA." The dry-run for the policy will start on Aug 15, 2018, so well and beware for the single people.
So kung lumuwag ang Edsa ibig sabihin maraming single?

— Sam Gogna (@sam_yg) August 15, 2018
In reaction to this shocking news, the netizens took to social media to reflect their opinion on the new ban, some took it lightly and paid no attention to it, however, the other half didn't take it that light...at all.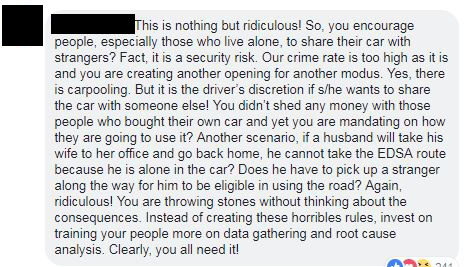 ABS-CBN News
This banning of single passenger cars in EDSA for a bandaid solution is super solusyon ng tamad mag-isip.

Like when a bus of students got into an accident on the way to a field trip eh let's ban field trips ang policy na naisip. Ang husay.

Bakit kaya sila ganyan?

— Ethel (@econcepcion) August 9, 2018
Banning driver only cars on Edsa during rush hour will affect people who:
1. Can't afford chauffeurs
2. Single working parents
3. With small families
4. Healthcare professionals with >1 hospital
5. Have dropped off carpool mates or kids at school.

— Leonard Pascual (@drbrainhacker) August 9, 2018
Pero real talk lang about this whole no-single-driver-on-EDSA-and-maybe-C5 non-sense. It is a glaring example of the incredibly lazy policy decision-making by the public officials who get a huge chunk of our hard earned income. #ParusaSaEDSA

— 𝕒𝕝𝕥 𝕤𝕒𝕣𝕒𝕙 (@lakwatsarah) August 15, 2018
With the single driver rule now in place in EDSA, I will bet your bottom dollar there will be an increase in sales of mannequins in NCR. Uuso ang #FakeSingle Ride sa EDSA. Tataas ang GDP!

— Edwin Lacierda (@dawende) August 15, 2018
However, if the single people can't be totally free at EDSA then there are many other places wherein being sexy, free, and single is well and good.
An oyster bar in Poblacion, Makati City where you can go solo anytime you choose, with its two long bar tables with 16 seats - being single is not rare here and who knows maybe it's a good place to mix and mingle with other people and finally find someone to ride with you along EDSA.
Wantusawa / Facebook
Visit Wantusawa at the Tambai Alley in Poblacion, Makati City. Check out Wantusawa on Facebook to stay updated and hungry!
When the single people need an avenue to kick back and relax then The Farm at San Benito, Lipa is ideal. The Farm has yoga classes which can help you meditate and with daily movement activities like Power Walks and Plyometrics to release endorphins to keep you vibrant and radiant all throughout the day as well as gorgeous spots where you can indulge in peaceful solitude.
The Farm at San Benito
You can find The Farm at San Benito at 119 Barangay Tipakan, 4217 Lipa City, Batangas. Follow them on Facebook and Instagram to stay updated with their latest news and promos.
For all those who just want to do their work alone quietly in a cute and cozy spot of their own with good food and coffee, Cafe I'm here is the place to be if you're near Tomas Morato, Quezon City. Just remember to not pass by EDSA if you're coming here alone.
Cafe i am here / Facebook
Follow Cafe i am here on Facebook to get their updates and promos.
If you want to reconnect with nature and stroll along the park by yourself with the thrill of nature all around and away from the toxic pollution then head on over to La Mesa Eco Park located in East Fairview, Quezon City.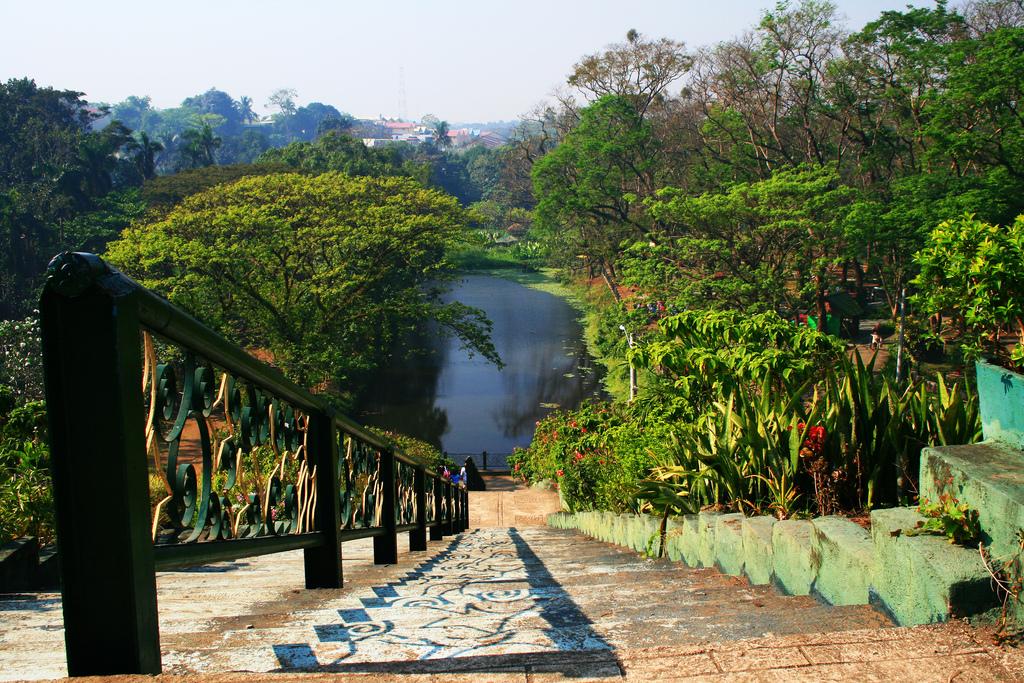 Vigattin Tourism