Things You SHOULD PROBABLY NOT Give as Gifts This Christmas
Composer and singer Ryan Cayabyab said it best in "Heto Na Naman," the first track in his holiday album, One Christmas: "Wala na bang iba? Fruitcake na luma, exchange gift na diary, chocolate at sabon." That album was released in 1991 but the sentiment continues to ring true.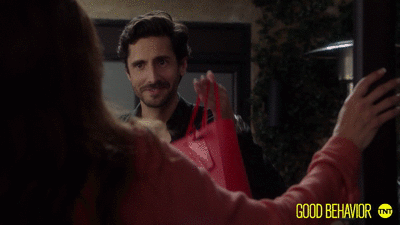 Giphy
We were all brought up to be gracious when receiving presents but really, how many mugs can a single person use in one lifetime? Here is a list of gifts nobody wants to open on Christmas Day.
Ceramic mugs
Target
Discount Mugs
Especially those with a company's name emblazoned on them or even those plain ass ones. Seriously, did you even think about your gift?
Planners
AliExpress
Unless you're gifting a cool planner and your giftee really loves these stuff, who even uses those anymore? The ones who do just like to whip their Starbucks planners out to boast that they were able to collect the required number of stickers.
Generic desk calendars
GraphicRiver
We already have our phones where we can program alerts on our digital calendars, thank you very much.
Discount coupons
IFRSBox
If you're going to give a gift, give a real one; not a discount card or coupon for 20% off on a facial or half off for lunch at a hotel.
Round neck shirts
Pinterest
These "free size" shirts printed with your company's logo are not actual gifts. They're promotional items that should not be passed off as gifts so stop already.
Wall calendars with a photo of you or your family next to some biblical passage
Executive Cheque Printers
Choose who to give this to. Not everyone wants to see your face every single day of year.
Packing cubes
Jomashop
Those zippered nylon cubes used to separate clothes from underwear, shoes from pants were popular several years ago. Now they just languish unused in closet corners.
You may want to give a gift to an acquaintance who you totally don't know anything about which is why you'd resort to any one of the items on this list but maybe this is the year that starts a habit of you thinking a bit more creatively about gifts they would actually appreciate. Who knows? These acquaintances could become good friends in the long run!